Professionally Managed Digital Advertising Campaigns with Geofencing
Geo-target new prospects and guide them through their journey to become new customers.
At Home
On the Go
At Work
On Location
At Public Places
ONLINE VIDEO & DIGITAL DISPLAY ADVERTISING
Put your brand message in front of customers on their smart phones and all web connected devices including CTVs. Build awareness, generate new sales and track conversions by running online videos and display advertising banners that increase clicks, website visits, and in-store traffic. Reach more prospects by programmatically targeting your audience whenever they visit your website, search the Internet or visit specific geofence locations.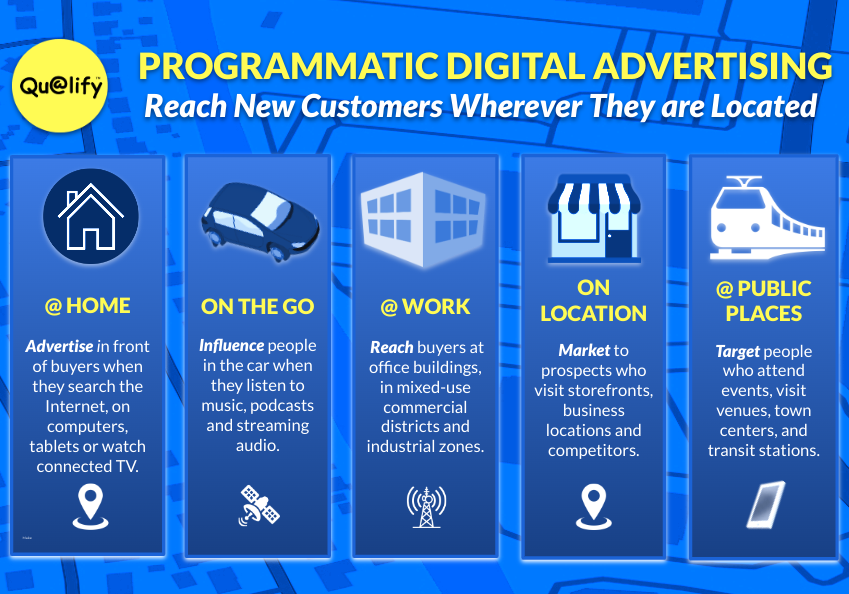 Advertise to People Who Visit Your Website
Build an audience and reach people who visit your website with Site Retargeting display ads and online videos.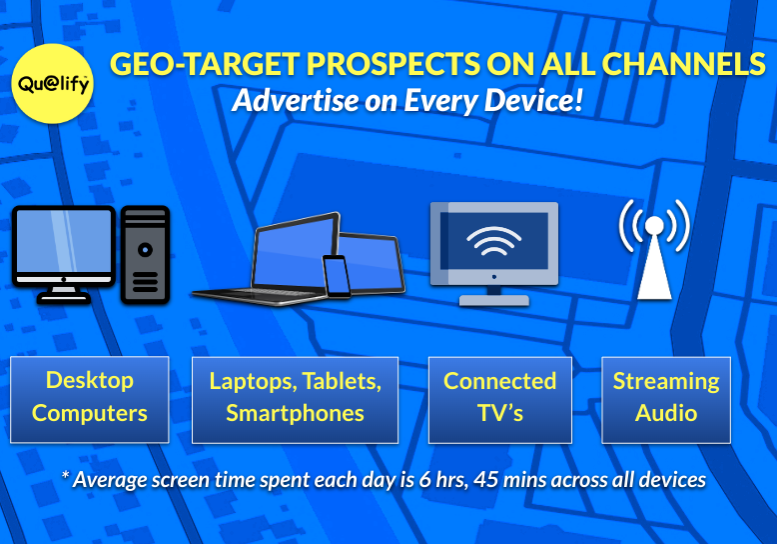 Reach People Who are Searching the Internet
Target prospects who are looking for related brands, products and services with Search Retargeting.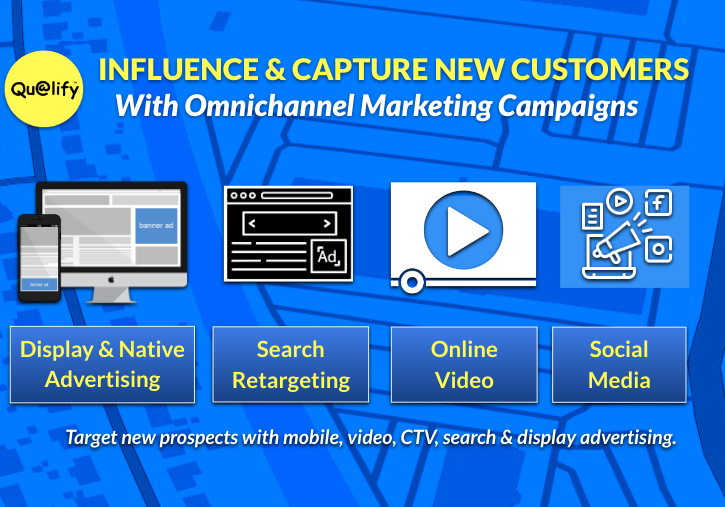 Connect with People Who Visit Specific Locations
Advertise to people based on where they live and where they go. Geofence exact locations including competitors to trigger digital display ads.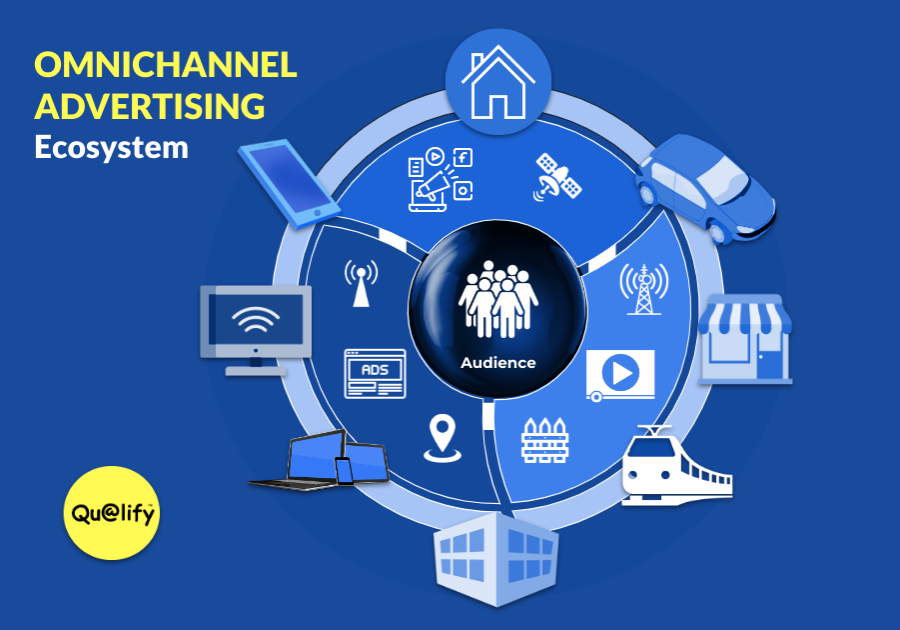 Custom Digital Media Plans Made Simple
Our agency utilizes a proven process for developing effective digital media advertising campaigns. We start assessing the opportunity by learning more about your industry, business strategy and campaign objectives. This helps us better understand the size and scope of the problems we are trying to solve. We identify audience segments and buyer personas to match and to draw new prospects into your sales funnel. We then prepare a media plan and budget proposal for the digital media tools that will yield the best results and achieve the desired outcome.
Our Omnichannel Digital Advertising Tools
Identify buyer personas, segment and curate target audiences using addressable households, IP addresses and GPS locations.
Build an audience of prospects by creating virtual fences at specific locations including those of competitors.
Pay-per-click digital advertising on Google Ad Network, Bing and 3rd party partner channels.
Social media marketing and advertising on all major platforms. We can repurpose popular social posts into display advertising.
Strategic placement of digital display ads to reach people who visit your website, search online or visit specific locations.
Play your audio messages on streaming audio channels to reach people on the go as they listen to podcasts or music.
15 and 30 second video spots and pre-roll videos engage with customers watching YouTube or connected TV channels.
Video advertising featured on popular streaming TV channels online.
Geofence Business Marketing Applications

Ready to Grow? We're Ready to Help. Let's Get Started!
Contact us to learn how geofencing, programmatic digital display and online video advertising can benefit your business.
FREE Digital Media Strategy Consultation
We'll customize a geofence marketing and advertising plan for your business!
Call (703) 505-8448