Meet Scott Feder
DIGITAL MARKETING CONSULTANT
Scott Feder (MBA) is a professional, sales & marketing executive with over 20 years of business experience. Qualify LLC is a digital marketing agency and SEO consultancy helping small business owners and organizations develop, manage and execute customer winning strategies through web, mobile, social media marketing.
EDUCATION
MM - University of Dallas
MBA - Florida International University
BBA - Southern Methodist University
SCOTT FEDER
Founder & Managing Partner at Qualify LLC
EXPERIENCE
Marketing Consultant
Digital Agency Owner
VP of Sales & Business Development
Fortune 500 company Marketing Director
My Story (as least part)
I started my business career in local media as a sales and marketing manager for a dive travel magazine, while working part time for a cruise line and attending graduate business school. After earning an MBA in marketing from Florida International University, I worked as the marketing manager for an interactive media company in the hospitality industry. In 1994, I was recruited in telecom to join GTE Directories as a group product manager at world headquarters.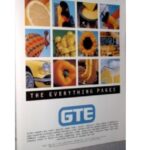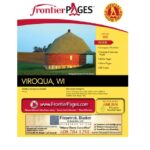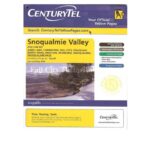 My team and I worked cross functionally as product managers with other SBU's to develop, publish, print and distribute over 1,200 business directories known as The Everything Pages throughout the United States. Since our product portfolio generated $1.2 billion in annual revenues with strong growth rates and healthy product margins, "directories" became known as the cash cow for the "telephone" company.
The Bell Atlantic - GTE merger
In the late 90's, two huge telecom organizations joined forces to become a behemoth now known as Verizon. With uncertainty about the future increasing within the organization due to the pending merger, it was a welcome relief when a headhunter contacted me about becoming a product marketing director for Citizens Communications.
I accepted the job offer because: a) it was a great opportunity, b) a promotion, c) my family and I would remain in the Dallas area. Well our best laid plans went for nought as Citizens Communications acquired a larger company, Frontier Corporation.
A short time later, our executive team informed us that our new headquarters building was being put on the market and if we wanted to keep our jobs, we would have to relocate to Rochester, NY. My first thought was no. But it was just after September 11th when my boss convinced me that it would be the right move for me. And it turned out to be just that except for the weather!
While at GTE, I started to take note of how the Internet was beginning to impede the directory publishing business. I can remember there was even a small controversy at the time about placing the words http:// with our website address on the cover of the phone books!
The Perfect Storm
Soon thereafter, the introduction of the iPhone, the emergence of Google and the rise of millennial consumers completely disrupted the traditional media publishing model. This caused us to make rapid changes to defend and grow our advertising business.
Our product teams launched CitizensPages and FrontierPages.com as "official" Internet directory websites that supported "in print and online" search for consumers while enabling us to create "print-digital" ad bundles for advertisers. By embracing new Internet publishing technology and finding ways to play well with Google, the 800 lb. gorilla in the local search space, we successfully maintained our product positioning for directories as the original local search engine--at least for a while.
Algorithm Updates
As Google introduced algorithm updates, we gained all kinds of knowledge and insight by continually testing and learning how to make SEO, search engine optimization really work for small business. The knowledge that we gained enabled me to train publisher sales representatives and teach local advertisers how directory advertising continued to be a valuable local media resource for buyers and sellers.
In 2007 after three years as the directory product marketing director for CenturyLink in Louisiana, (yes, the snow and cold was too much in Rochester), I became the Vice President of Sales for Innovectra--a leading directory platform technology provider in Northern Virginia. There I developed and successfully executed annual sales & marketing plans for our venture-backed company. My team and I grew the business to become a leading directory platform solutions provider in North America for newspapers, magazines and directory publishers.
Directory Publishing Technology
In 2015, I co-founded Shrewd Marketing LLC as a digital marketing agency in New York offering a white label directory publishing solution for digital agencies and local media companies. We continue to operate and manage the MakeItLocal.com business directory with 14 million business listings in 385 markets throughout the U.S.
Today, I own and manage Qualify LLC, a digital marketing agency and SEO services company that I founded in Virginia. We specialize in working with small businesses and professional organizations to expand their digital footprints through SEO, advertising and social media marketing to become more visible in local search.
My experience as a product marketing director at Fortune 500 telecommunications companies, as a vice president of publishing technology sales, and now as a digital marketing agent and small business owner, has enabled me to become a trusted sales, marketing and SEO consultant for business within my community.
If you need help in managing the performance of your company's web presence, then I encourage you to meet with me and my team. I believe that you will value our knowledge and insight, professionalism and expertise.
Let's Connect!
"We would welcome a chance to answer your questions about SEO, digital marketing solutions and best practices."