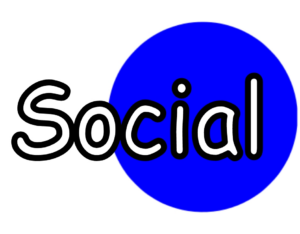 SOCIAL MEDIA MARKETING SERVICES
Amplify Your Brand. Reach More Prospects. Meet New Customers online. A strong web presence means to build and target new audiences. At Qualify LLC, we help business manage social media marketing and hyperlocal targeted advertising to make new connections that help you grow your business.
MANAGED SOCIAL MEDIA SERVICES
Company Pages Set-up and Optimization
Google My Business, Facebook, Twitter, LinkedIn, Pinterest, Instagram, Alignable
New Content - Images & Copy
Posted News Articles, Tips & Stories
Shared Blog Posts
Like and Follow Campaigns
Audience Engagement
Product, Service, Event, Offer Promos
Tracking Pixels
Analytics and Reporting
MANAGED SOCIAL MEDIA ADVERTISING SERVICES
Professionally Managed Facebook - Instagram - Google Business Advertising Campaigns
Pay-per-Click (PPC)
Mobile Display Ads
Digital Ad Retargeting
Geofence Marketing
SOCIAL MEDIA ADVERTISING Campaign Goals & objectives
Brand Awareness: Introduce your brand to a new audience
Reach: Expose your ad to as many people in your audience as possible
Traffic: Drive traffic to a specific web page, or contact application
Engagement: Reach a wide audience to increase post engagements or page likes, increase attendance at an event, or encourage people to claim a special offer
Lead Funnels: Get new prospects from ad leads
Messages: Encourage people to directly contact your business
Conversions: Get people to take specific actions
Let's Get Started
Schedule a free consultation to learn how Qualify digital marketing solutons can benefit your business.