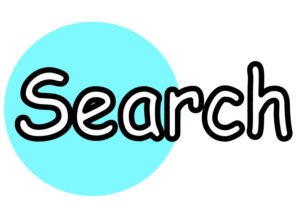 BUSINESS LISTINGS MANAGEMENT: A Top 5 SEO and Local Search Tactic For Small Business
How Visible is your Company Website? Know Your Score.
Check your Business Listings Right Now for Free!

FREE Visibility Report!
WEBSITE VISIBILITY REPORT
Be in the Local Scene
Qualify Your Business
Get Found Online NOW!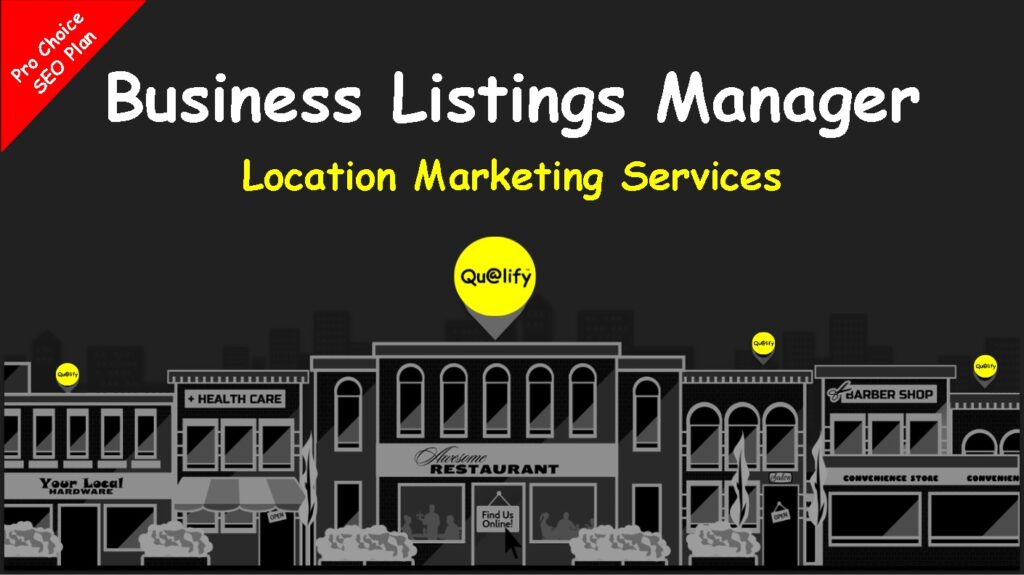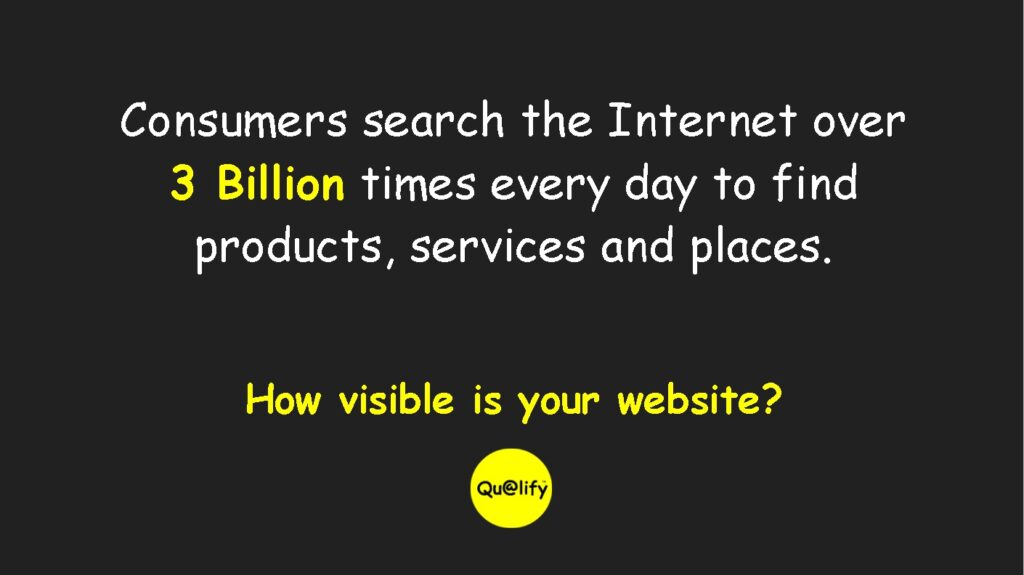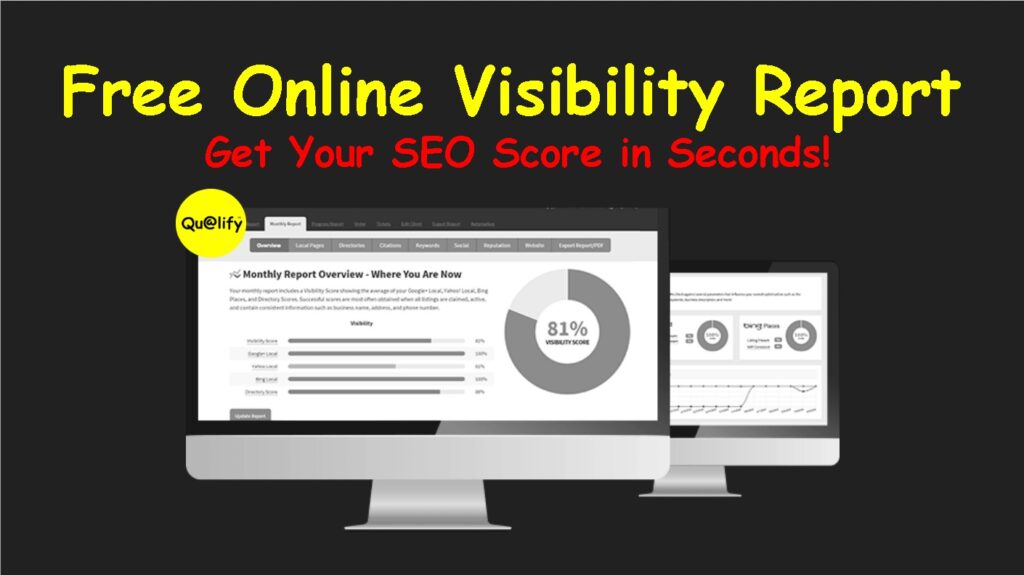 THE QUICK & EASY WAY TO DO SEO
Register, Submit, Syndicate
Our FREE Baseline Report shows visibility scores in local search engines, social media sites, business directories and much more!
Check Out Your Scores
Overall % Score for Name, Address, Phone Number listings present
Local Search
Optimization in Google My Business, Yelp Local, Bing Places
Directories
Measured Presence in Top Internet DIrectories
Voice Search
Availability in Home Automation - Personal Assistants - Mobile Phone Apps
Navigation Devices
On the go accessibility in cars and trucks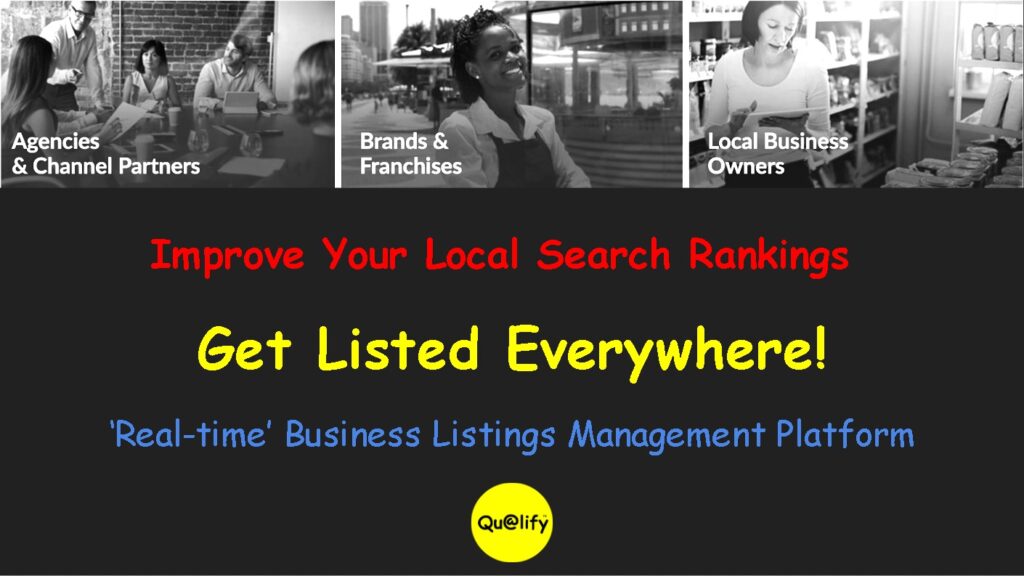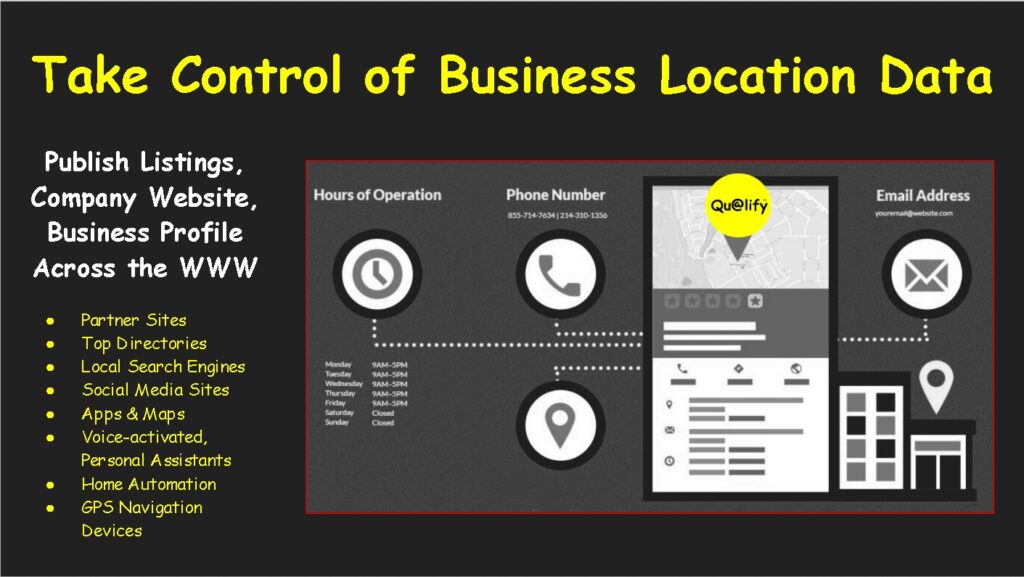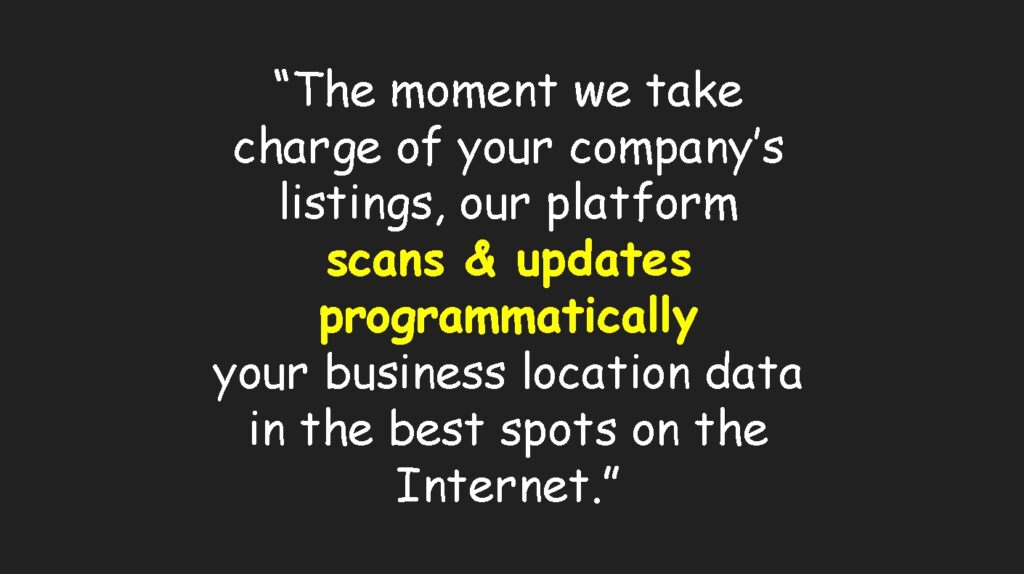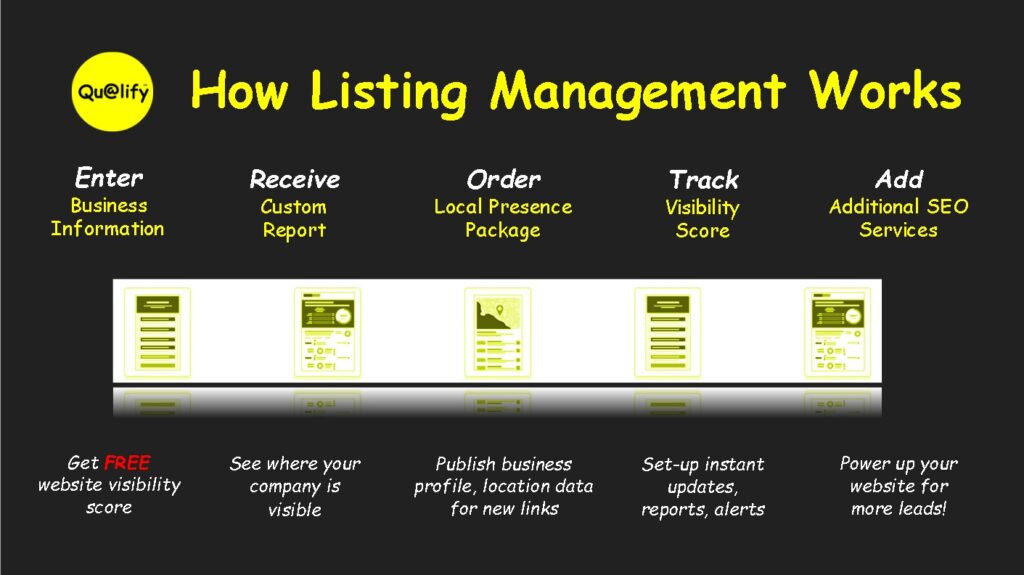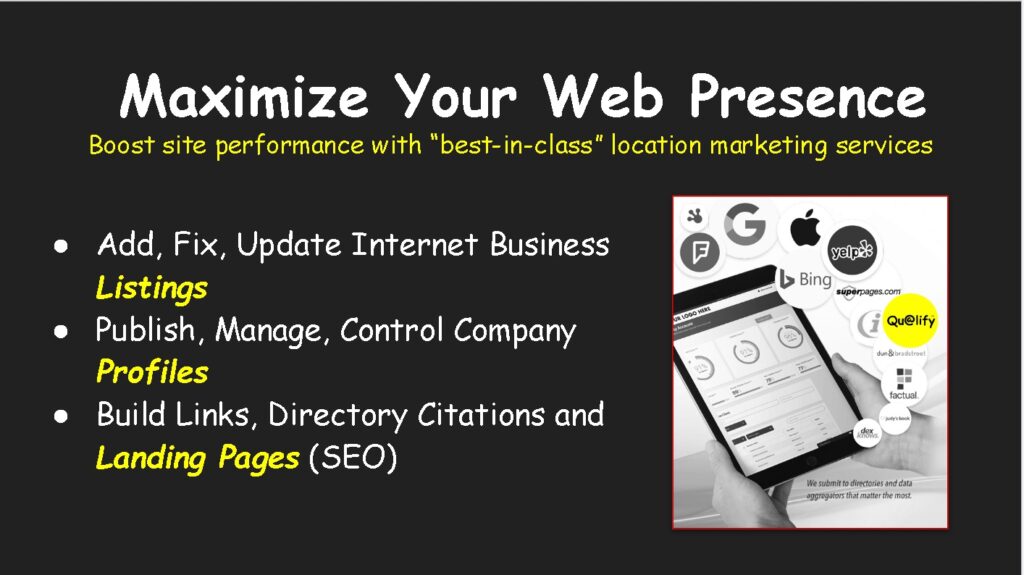 Data Driven Technology Solutions for Local Marketers
Our real-time business listings management platform gets your business accurately listed everywhere to improve local search rankings. We combine analytics and local search technology to make location management and optimization easier and smarter to connect businesses with consumers. We submit listings, location data and company profile information to the best spots on the Internet including our partner sites, local business directories, search engines, social media, maps, voice-activated search and GPS navigation devices.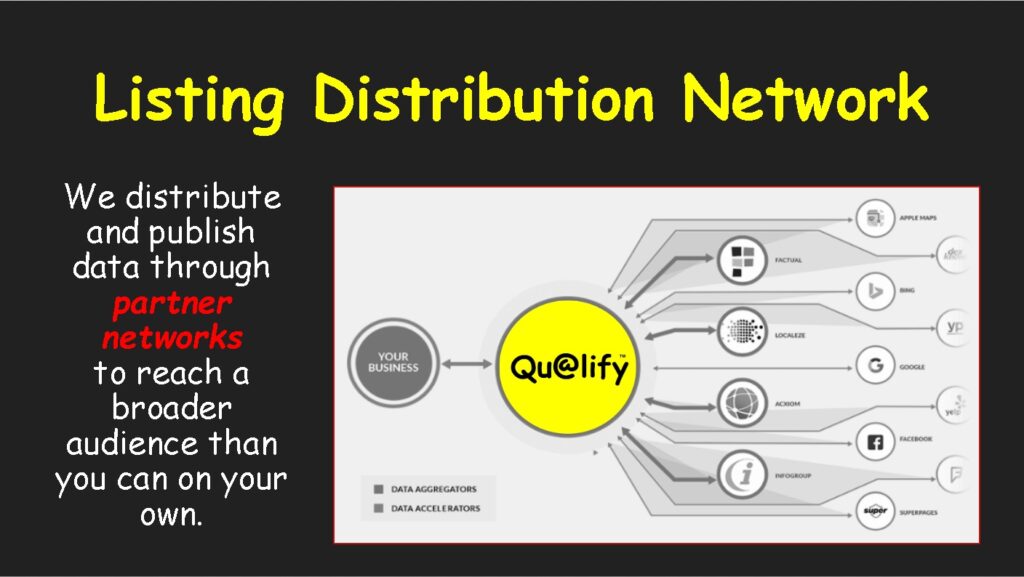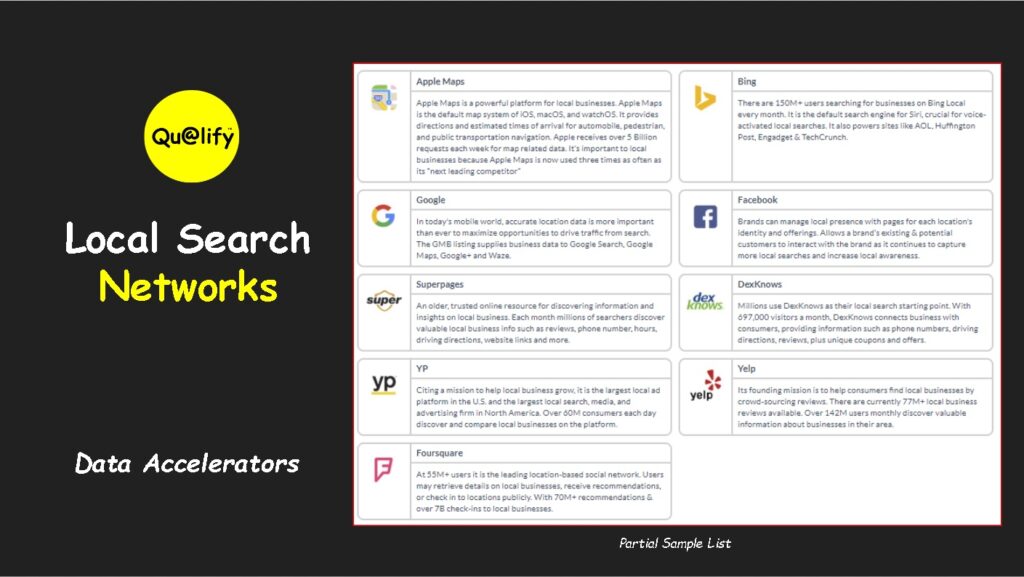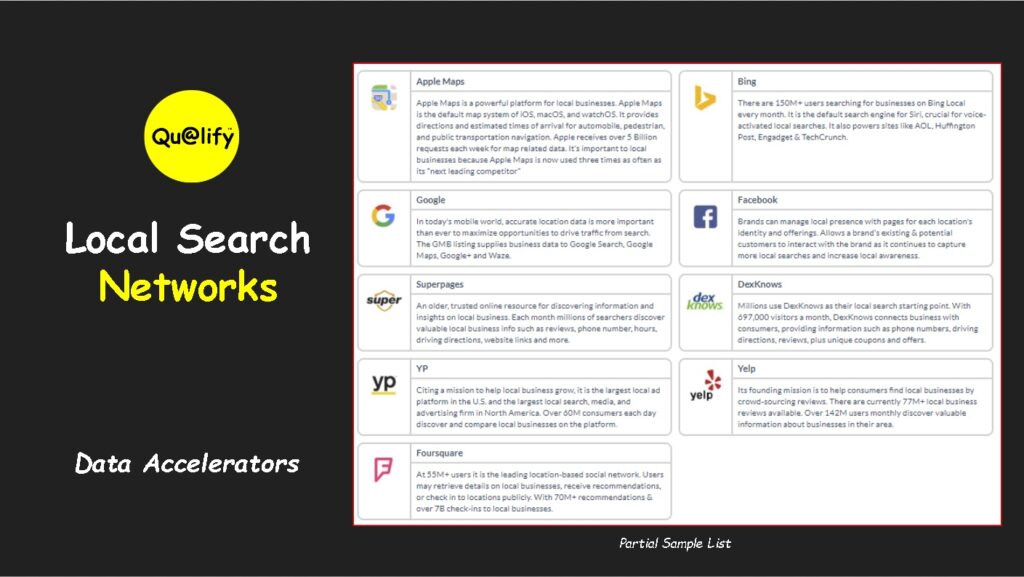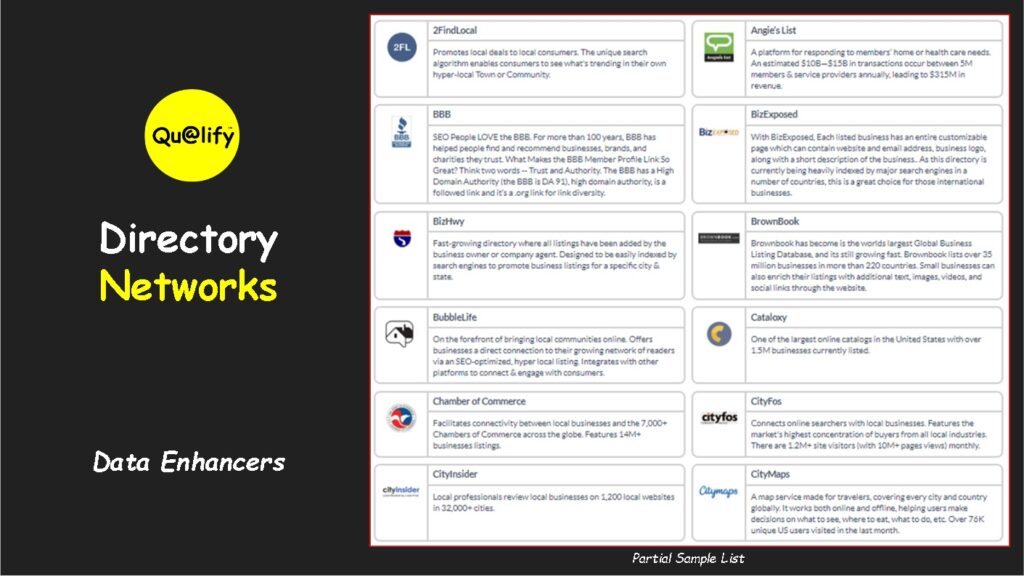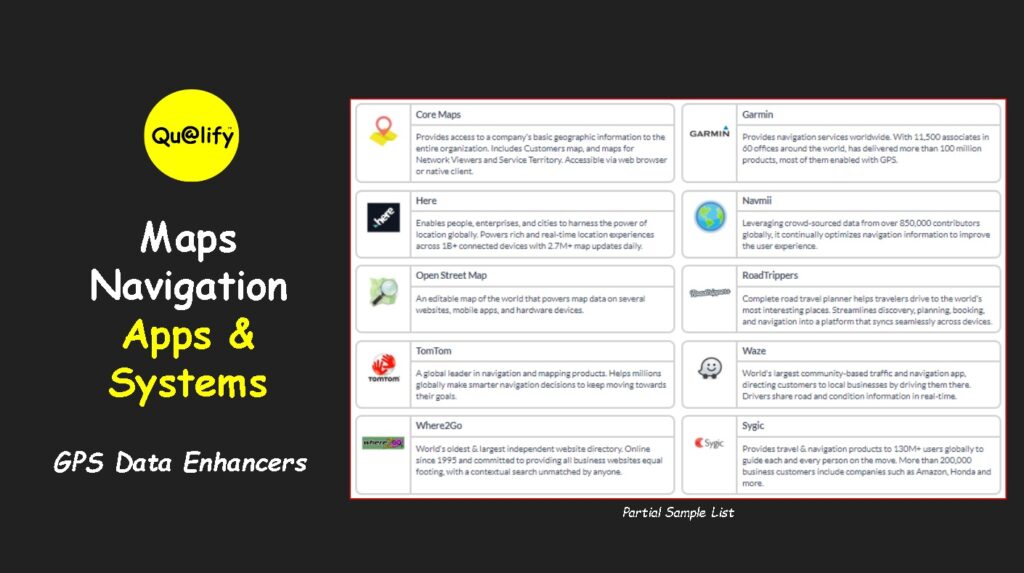 Listing Management Solutions
Qualify LLC enables companies, their products and services to become more visible to consumers. By maintaining directory citations, syndicating listings and submitting business profiles across the Internet, our customers are more easily found and located.
Programmatically, our solutions get your business to rank higher in organic and local search. What's more is that we help maintain control and ownership of listings for single or multiple locations and track performance of content aggregators, content accelerators, local search engines, Internet directories, social media networks, apps, GPS navigation and home assistance devices. 

Search Engine Registration, Listing Claiming & Optimization
We claim and optimize the NAP, hours of operation, business photos, business category, and other business details on Google My Business and Bing Places which together account for more than 70% of all search.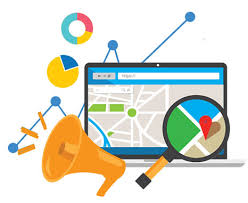 Easily Take Control of Business Location Data
Boost visibility score and generate new leads for your business with our best-in-class location marketing services

Give your website a boost. Make it more visible to be where customers can find you.

Add, Fix and Update Internet business listings

Publish and manage company profiles, directory citations

Build a better online reputation
Gain trust to improve new customer conversion rates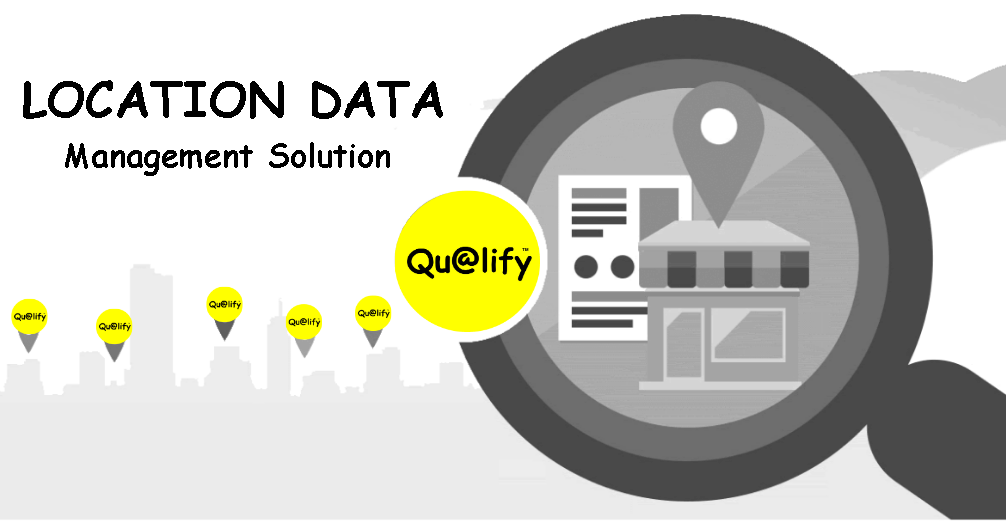 The Four US Data Aggregators
We help our customers gain local search authority by submitting directory listings and profile data to the four major data aggregators: Infogroup, Neustar, Factual and Foursquare--data aggregators that distribute business data to 100's of local search directories.
Real Time Data Syndication Network
At Qualify, we can distribute and publish listing data to a broader audience than you could ever reach on your own. We optimize and enhance your local presence, so businesses become more visible by submitting and monitoring reviews on strong sites like Google, Yelp, Apple Maps, and more. Our network partners help business data become more open and accessible so that customers can find the business when they need or want their services.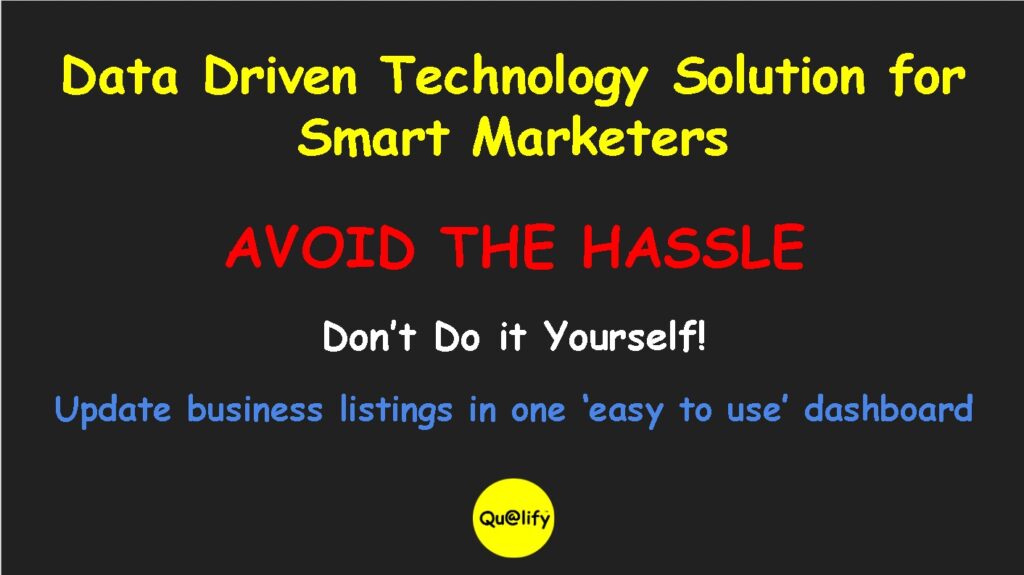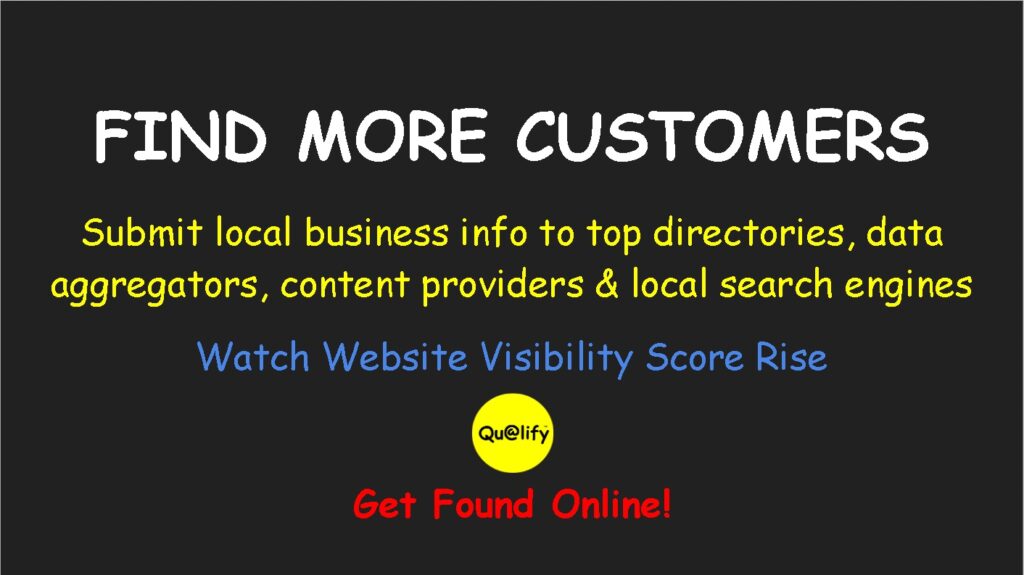 Can Customers Find Your Business Online?
ORDER A FREE VISIBILITY REPORT
It's more important to know your score!
Enter your business Information to receive your local page score

Find out in our report where your business listings are showing up

Take action to improve search performance by ordering a location management package

Control and submit business profiles across top search engines, directories, apps, social networks, home automation and GPS devices

Monitor data analytics

Generate new leads!

FREE Visibility Report!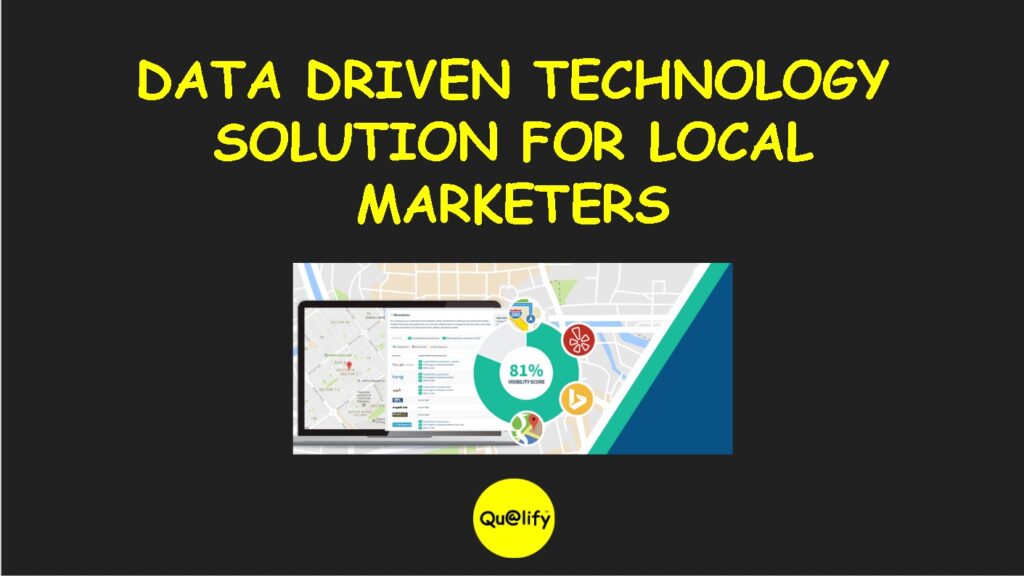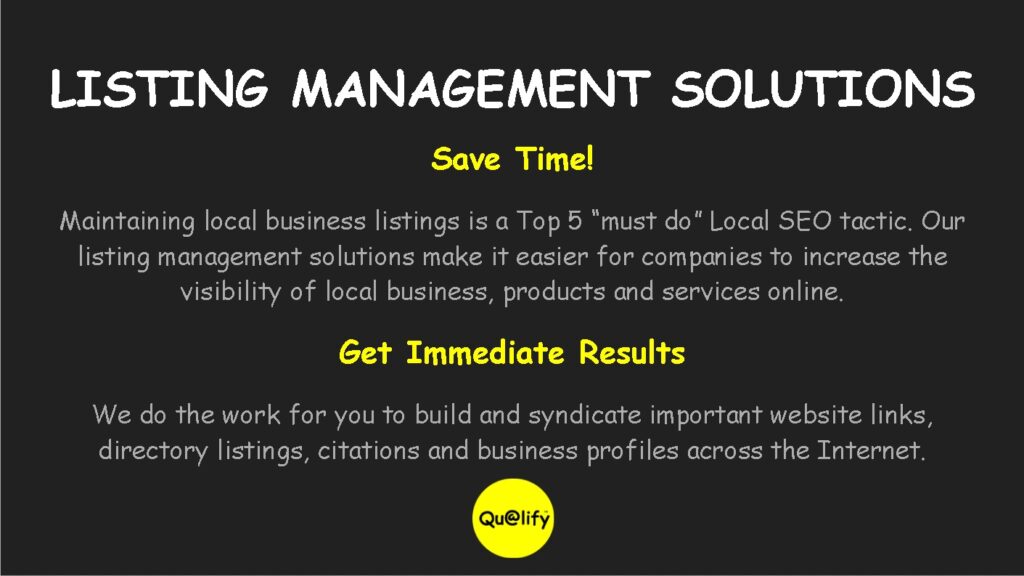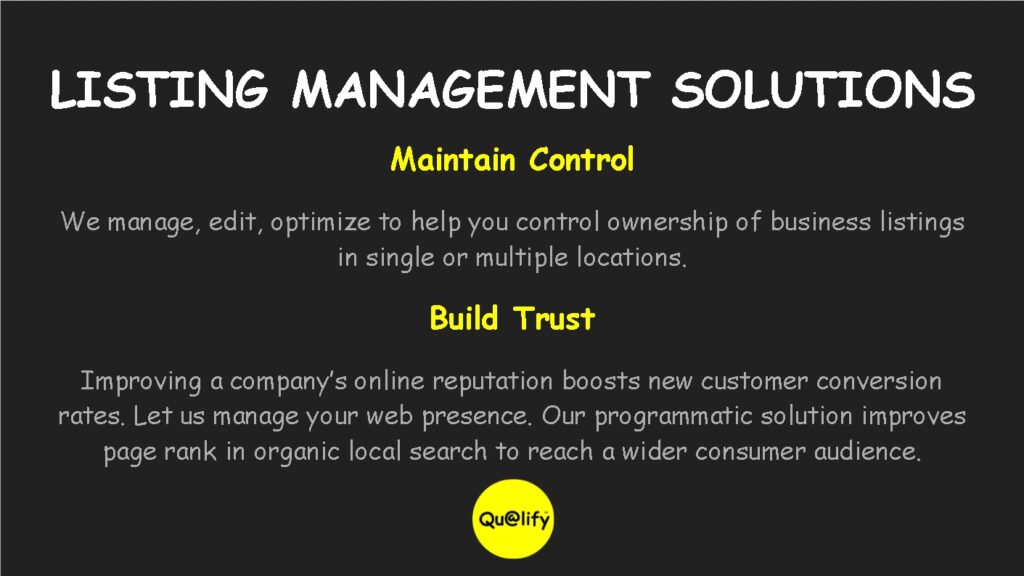 Let's Get Started!
Schedule a free consultation to learn how Qualify digital marketing solutons can benefit your business.