DIGITAL ADVERTISING CAMPAIGNS
Target, tag and reach customers in designated zones, neighborhood blocks, business districts, zip codes and GPS
Customers tagged as they enter "geofence" with location services activated on their phones
Display ads triggered on mobile devices when customers enter designated locations and displayed for up to 30 days to generate clicks, calls, website visits 
Location-based Digital Advertising
Connect with customers directly in designated areas or specific locations. Identify, advertise and communicate in prime locations where you want to be seen including those of competitors.
Product and Service Announcements

Customer Engagement

Sales & Marketing 

Events, Offers, Promotions, Discounts

Business Operations

Customer Service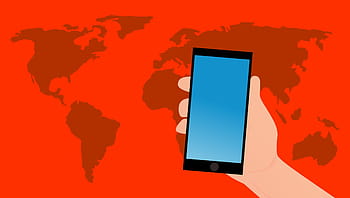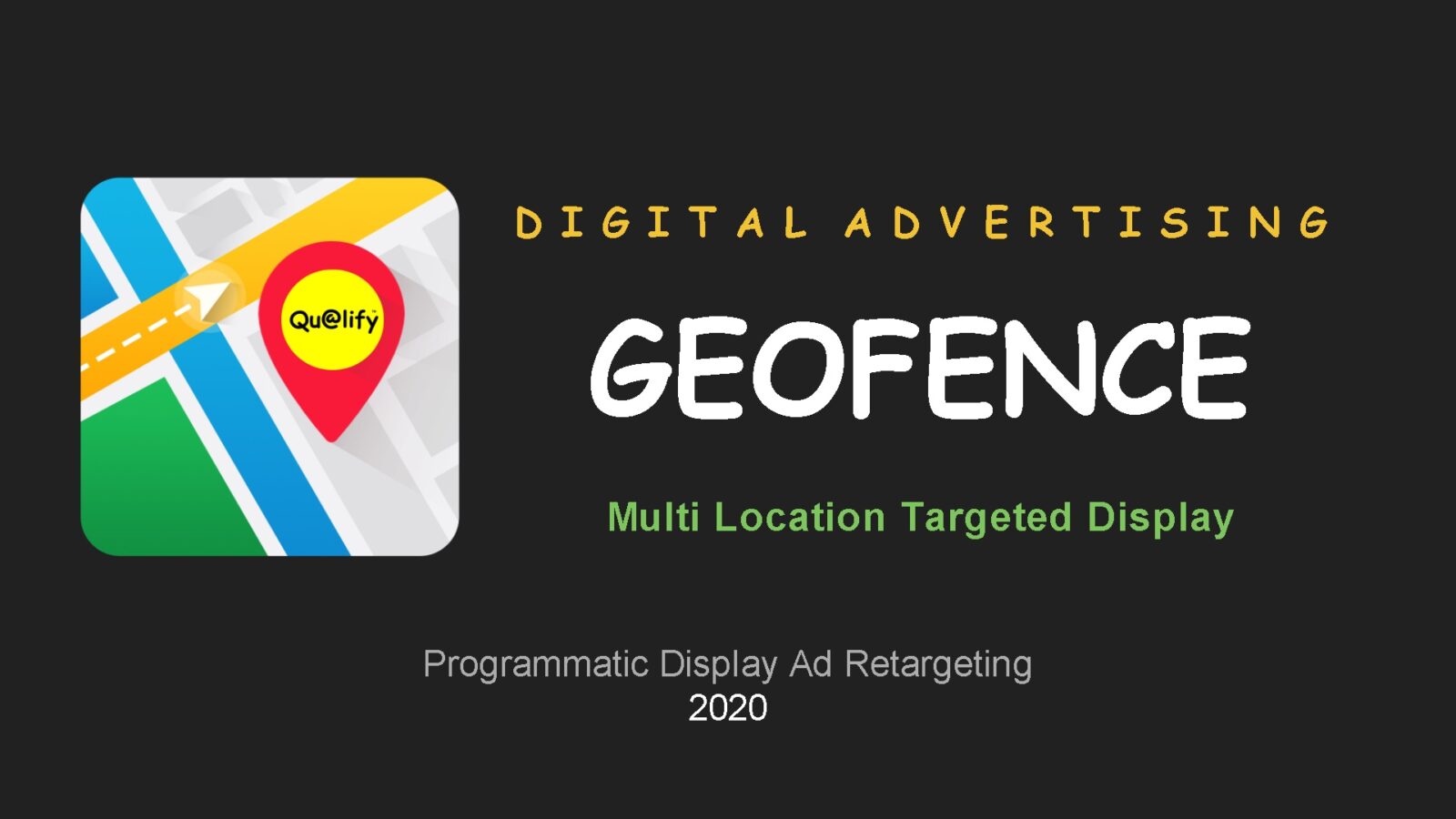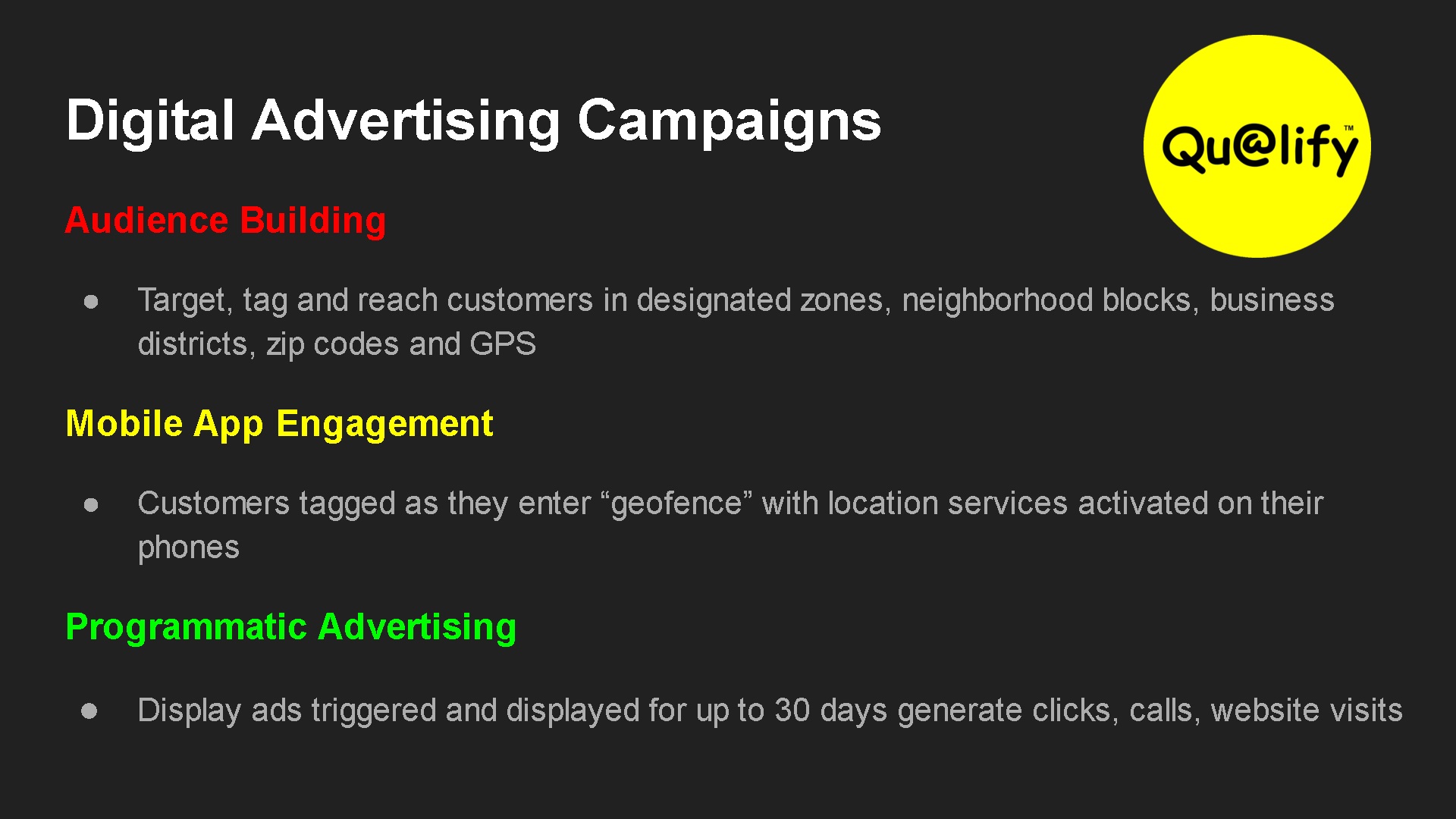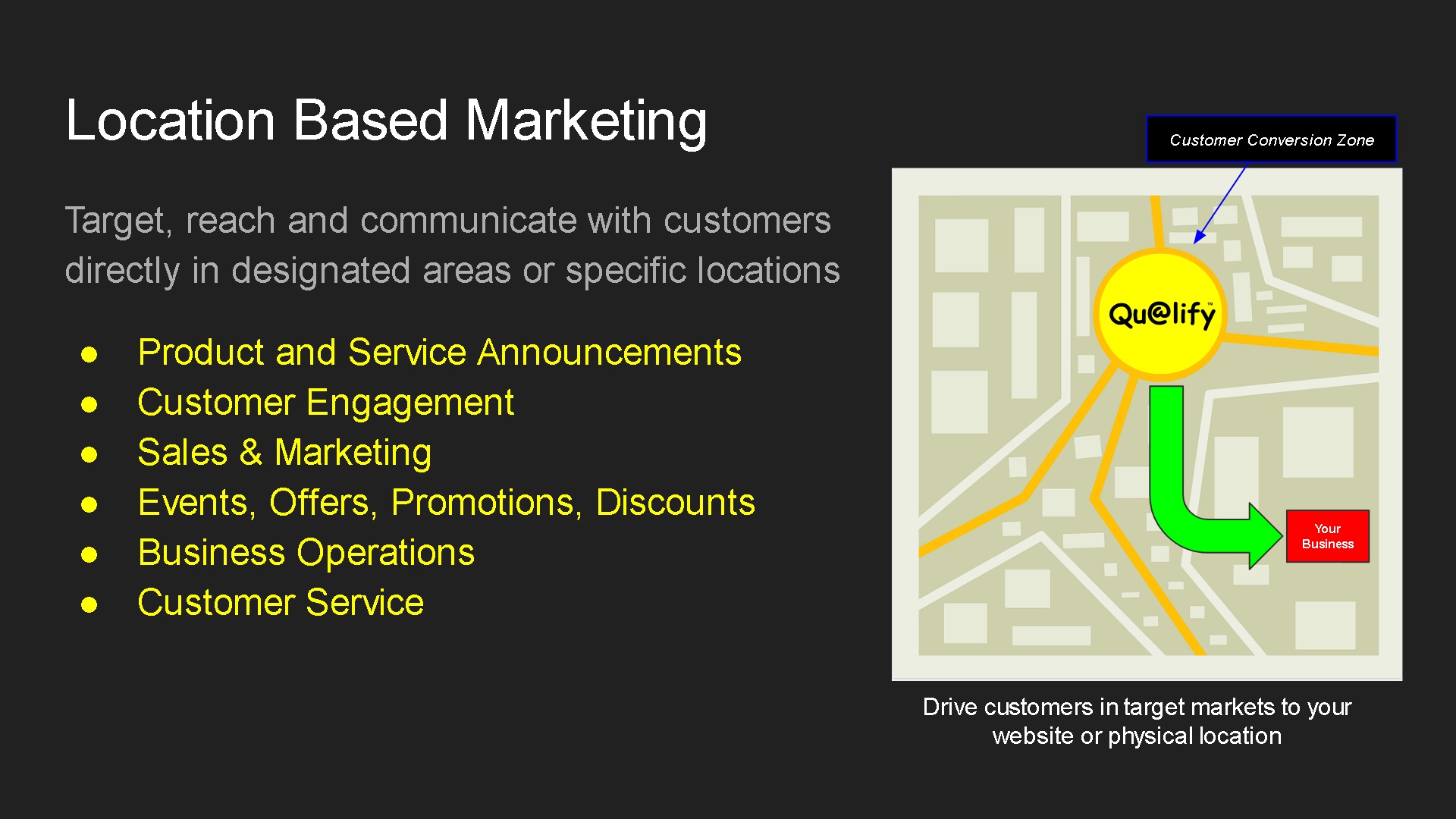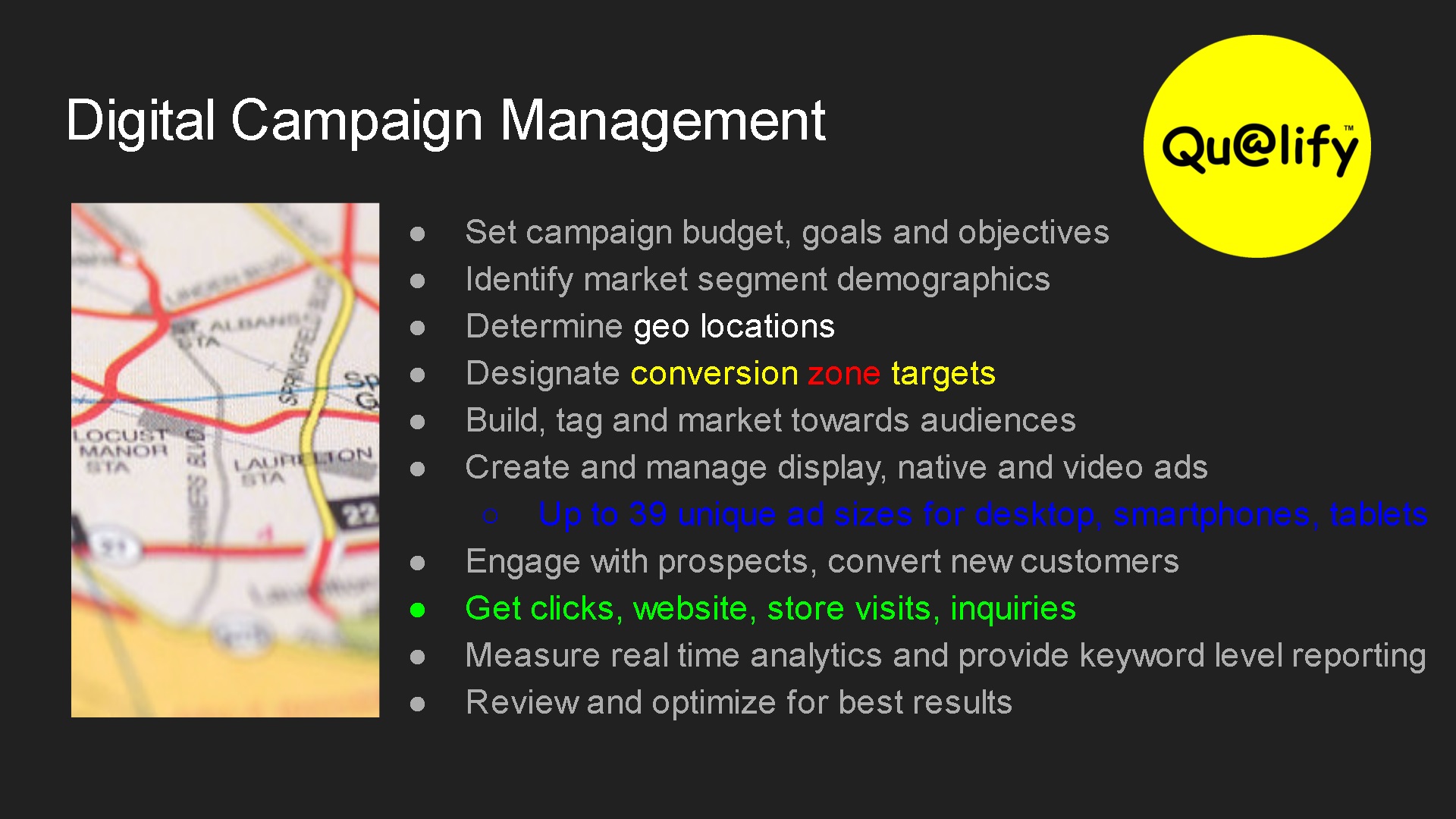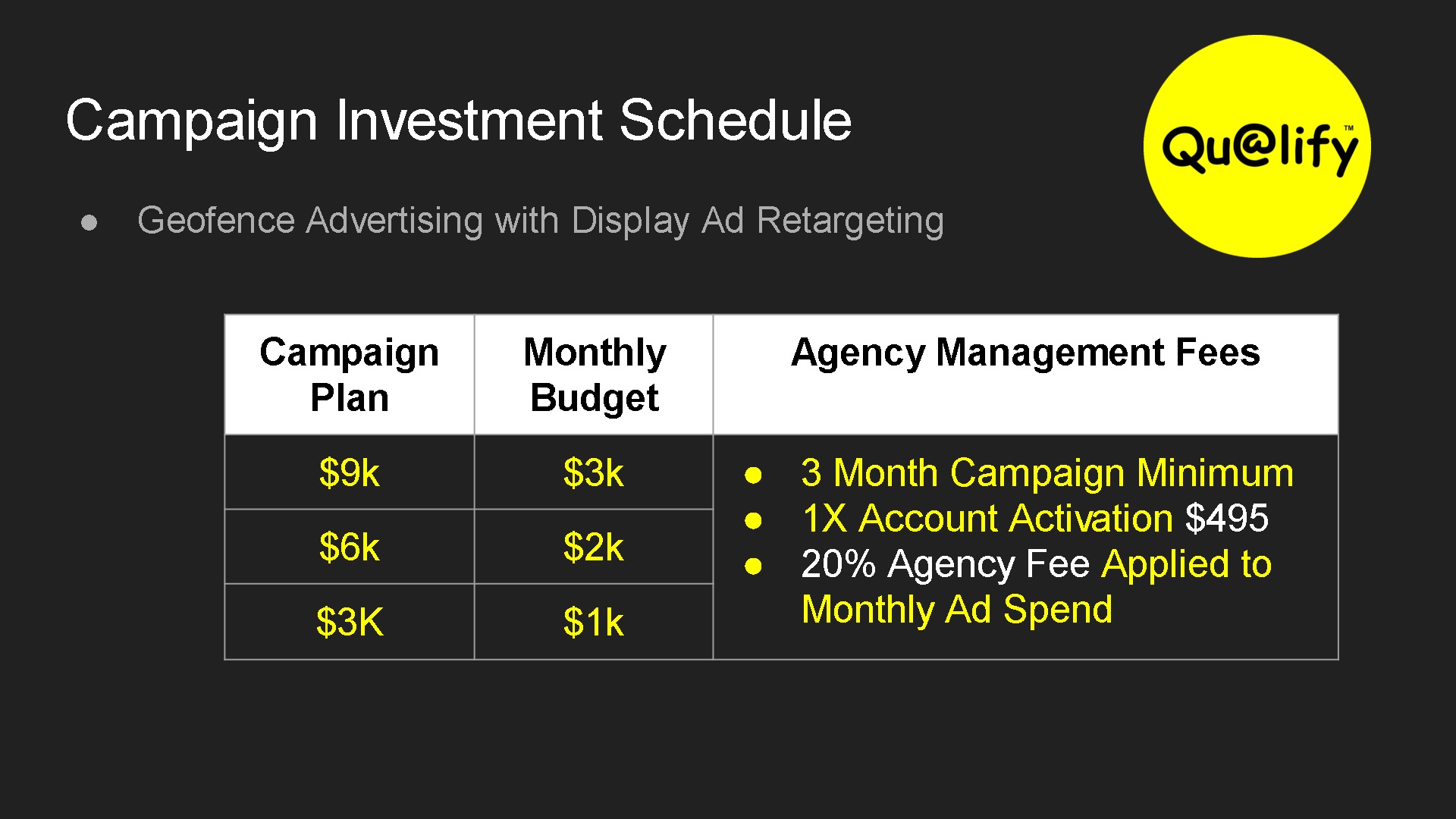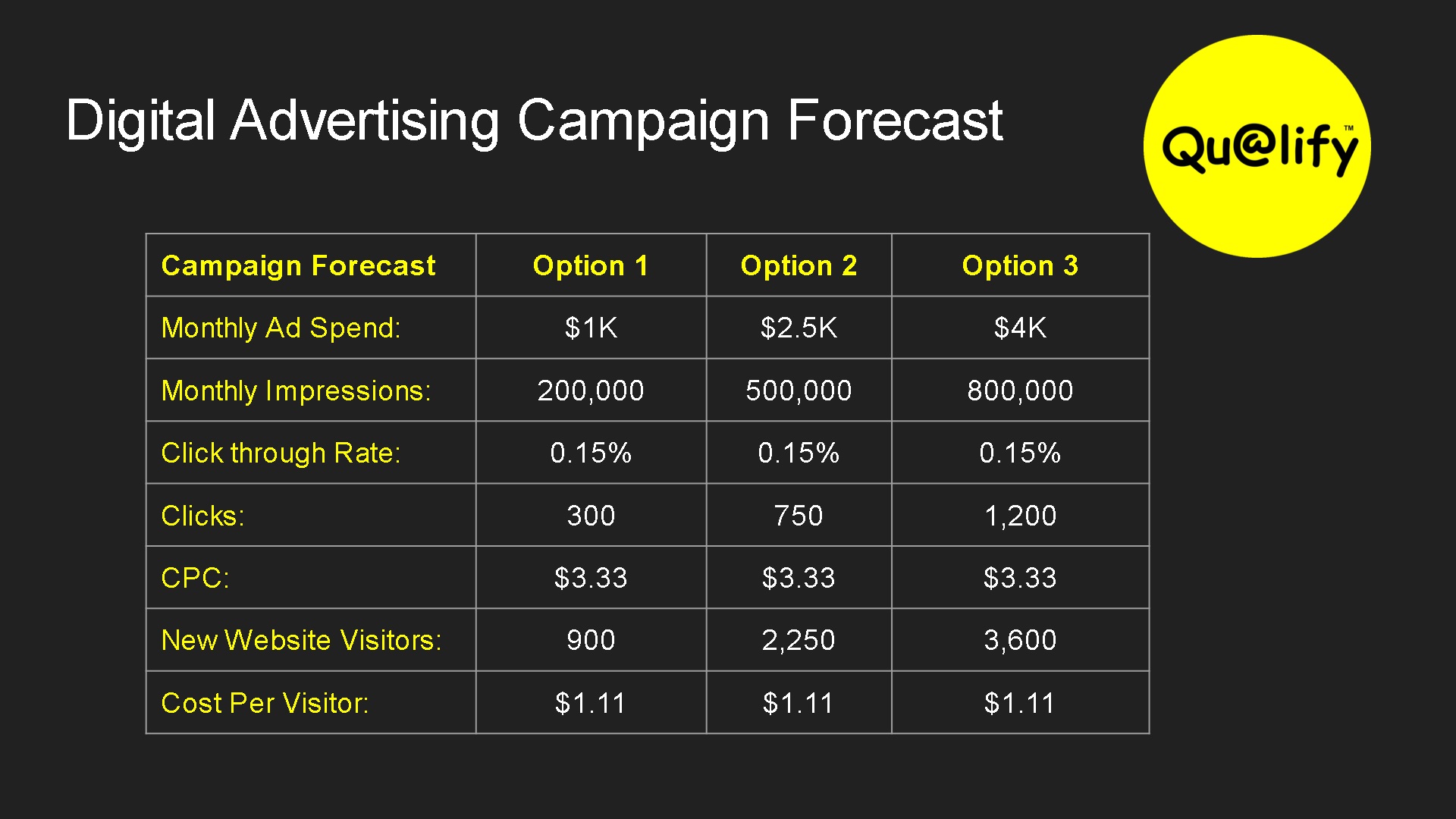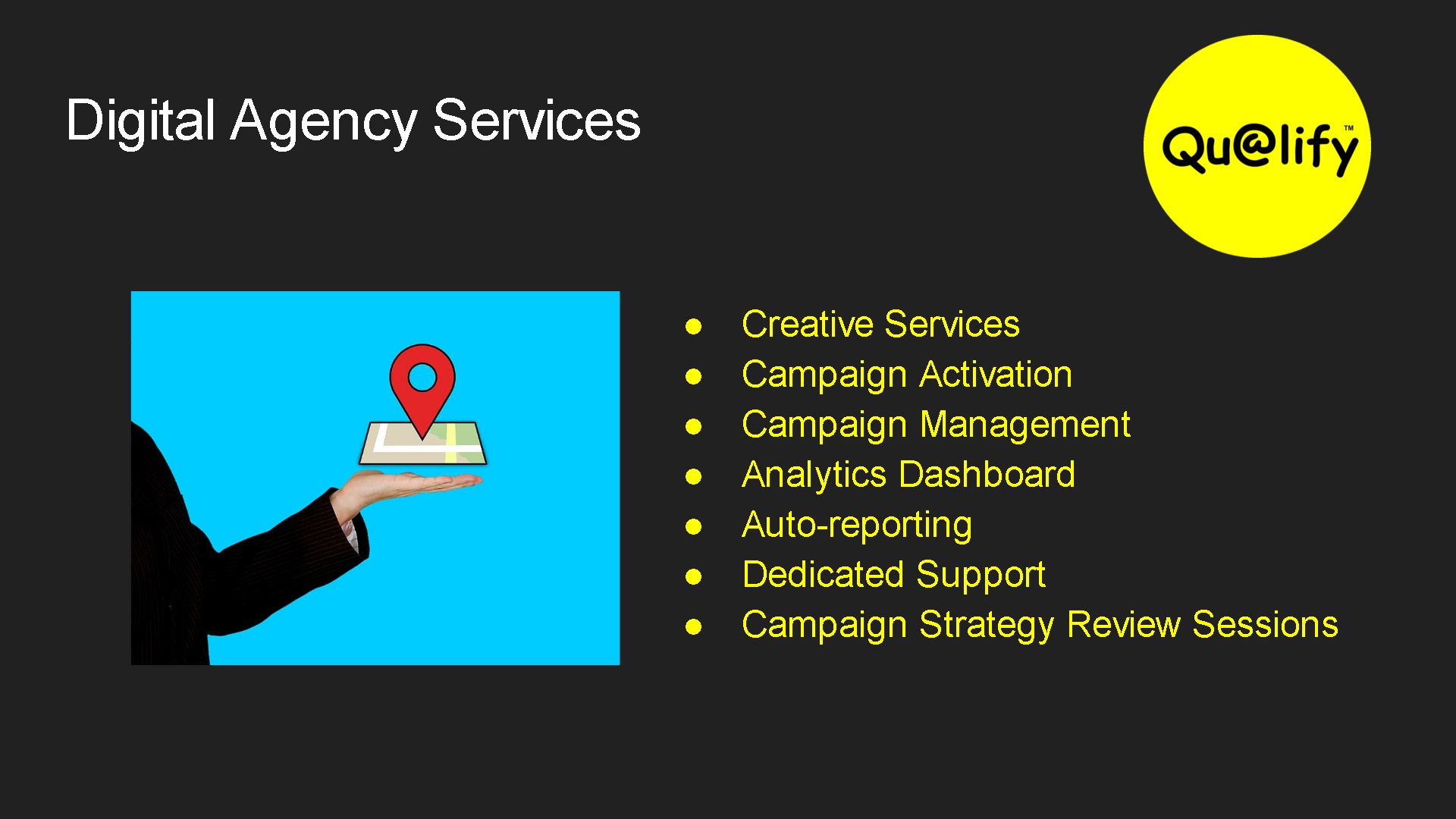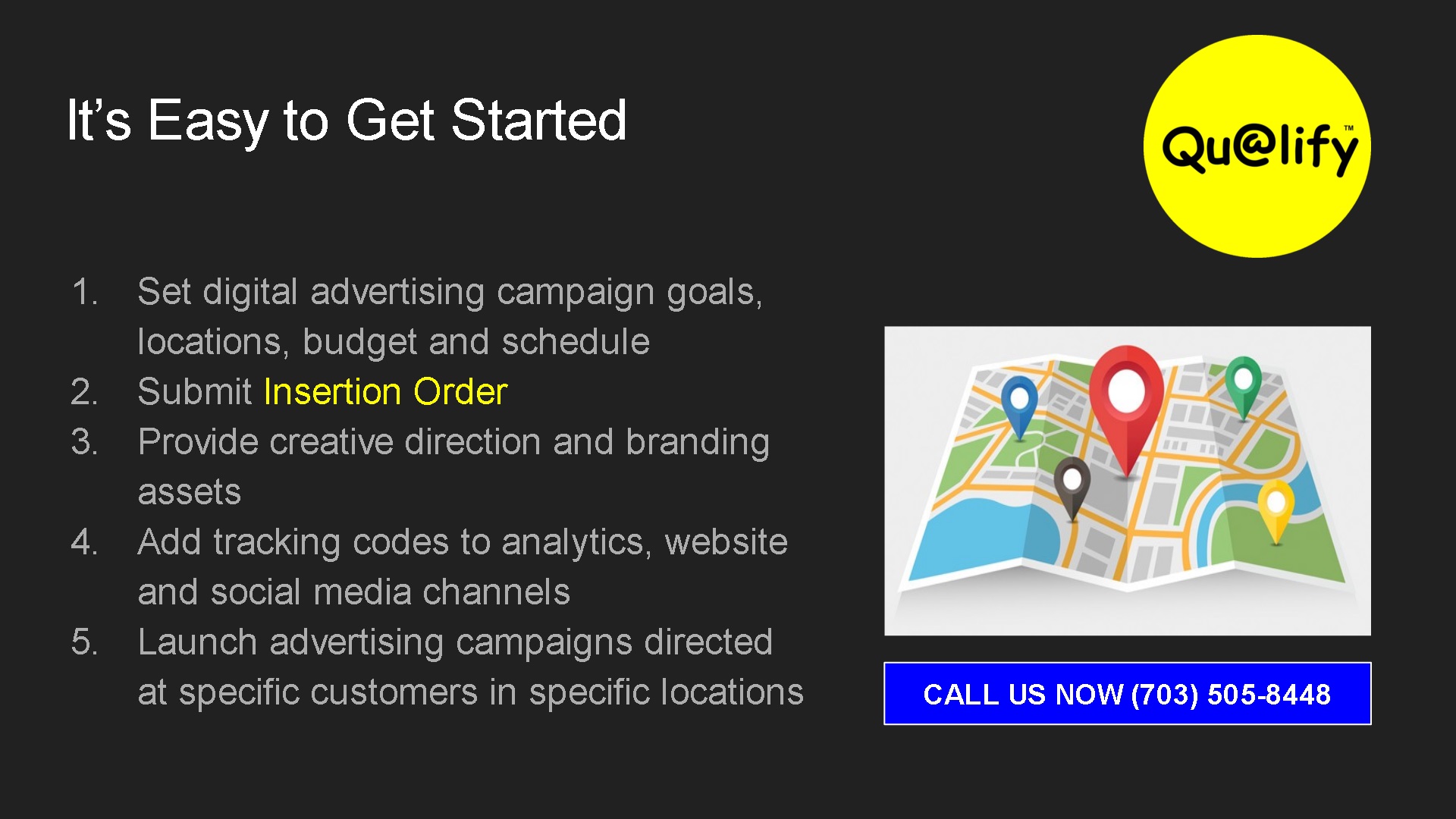 Schedule a Meeting Online
Geofencing is an excellent digital marketing tactic for most small businesses. Find out more, call us now at (703) 505-8448 or click to schedule a meeting directly with Scott Feder MBA, Founder and Managing Partner at Qualify LLC.