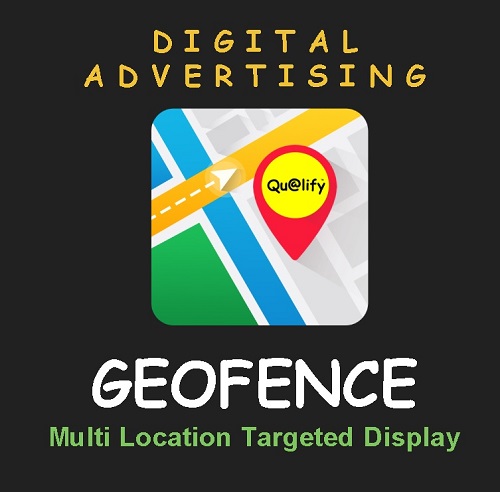 Location-based Advertising / Display Ad Retargeting
Geofence
Consumer shopping patterns are changing. Business owners are looking for better ways to target and reach new customers as a result. Geofence marketing is emerging as the digital advertising medium of choice.
Why? Because it's location-based. Like playing a game of darts, select the best position on the board (map) needed to score the most points (customers). Ideal for reaching new prospects at events, schools, venues, facilities, neighborhoods, buildings, districts, zones and even competitive locations, geofence marketing enables you to programmatically pinpoint, target, capture, message, engage, sell, invite, meet and draw new customers to bricks and mortar locations and online shops.
Contact Qualify LLC to discuss how we can solve your marketing needs with Geofence location-based advertising.